 Lord of the Rings Monopoly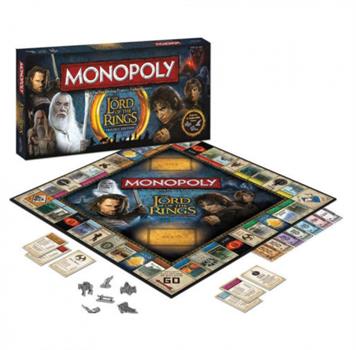 Product information
Gather your courage and strength as you journey into the darkness to build your empire in Lord of the Rings Monopoly. This Trilogy edition allows you to buy, sell and trade strategic territories throughout Middle-earth such as Isengard, Helm's Deep and Mout Doom. Play with special tokens like Bill the Pony and Boromir's Horn as you encounter Good and Evil!
Choose your favourite token including Gandalf's Hat or Aragorn's Crown, tour your favourite Middle-earth locations and accumulate fortunes, but watch out for Shelob's Lair, jail and bankruptcy.
Advance to Bag-End, Rivendell or Farmer Maggot's will you owe rent or reap the rewards?
Invest in strongholds and fortresses and trade your way to success.