 Dorbz: TMNT: Triceratons (Exc) SP11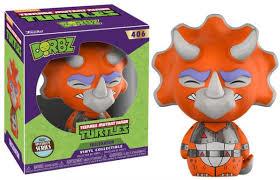 Product information
This Triceratops Dorbz Character Joins The TMNT Range. Triceratops is a new addition to the ever growing Dorbz range.
Our Pre Loved Funko POP! Vinyl & Dorbz Figures come packaged in the original window display box, in the best condition.
If you have any questions please contact us through the website using the option at the top of the home screen.
Don't forget you can also trade in your unwanted POP's! and collectables in any of our stores. For a quote just contact us through our Facebook & Instagram pages.