 Child's Play - Nice Chucky 15" Talking Doll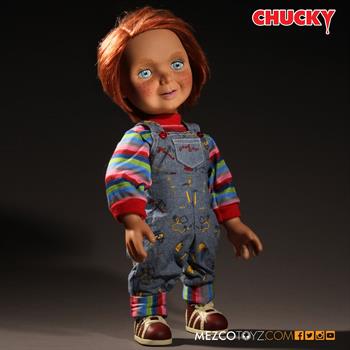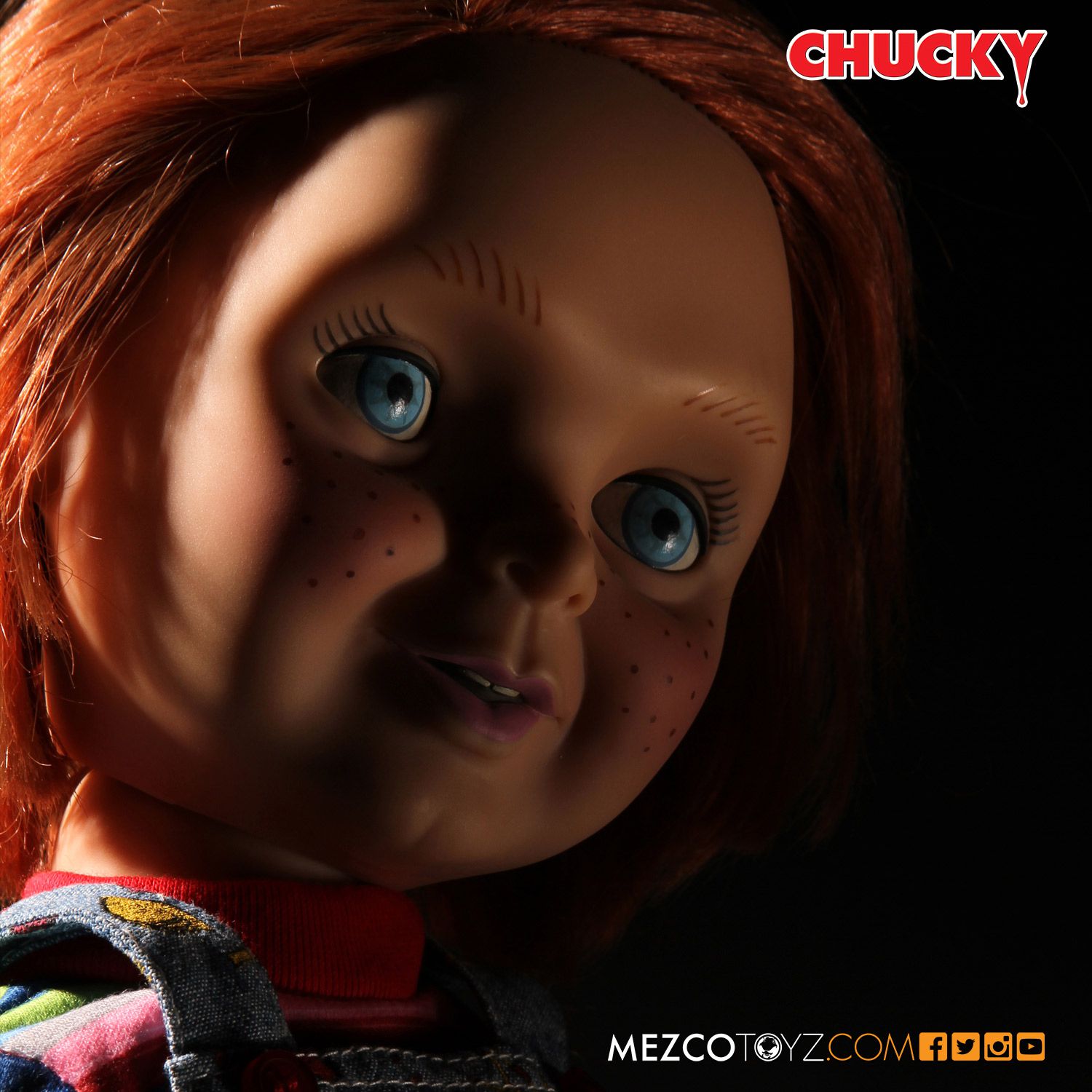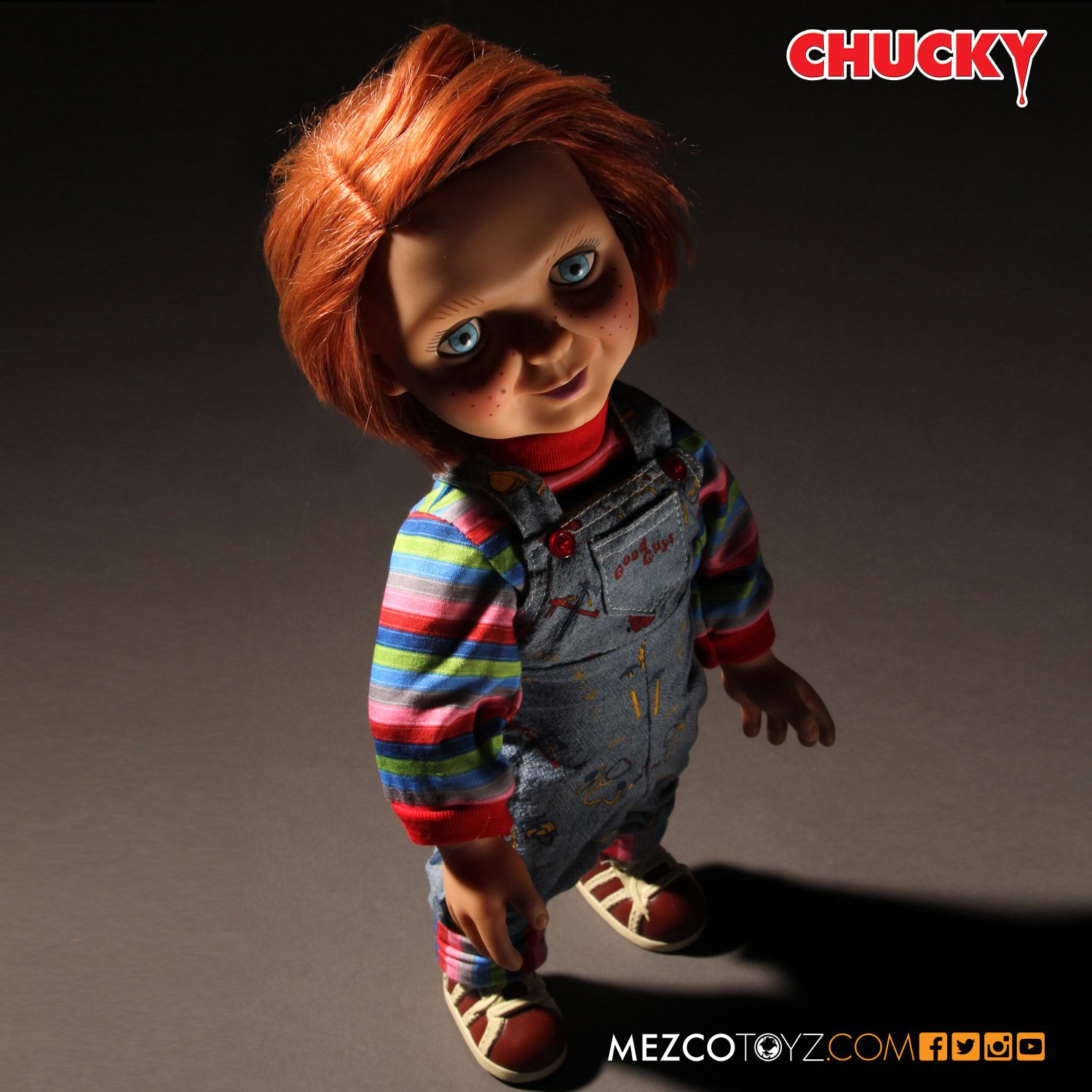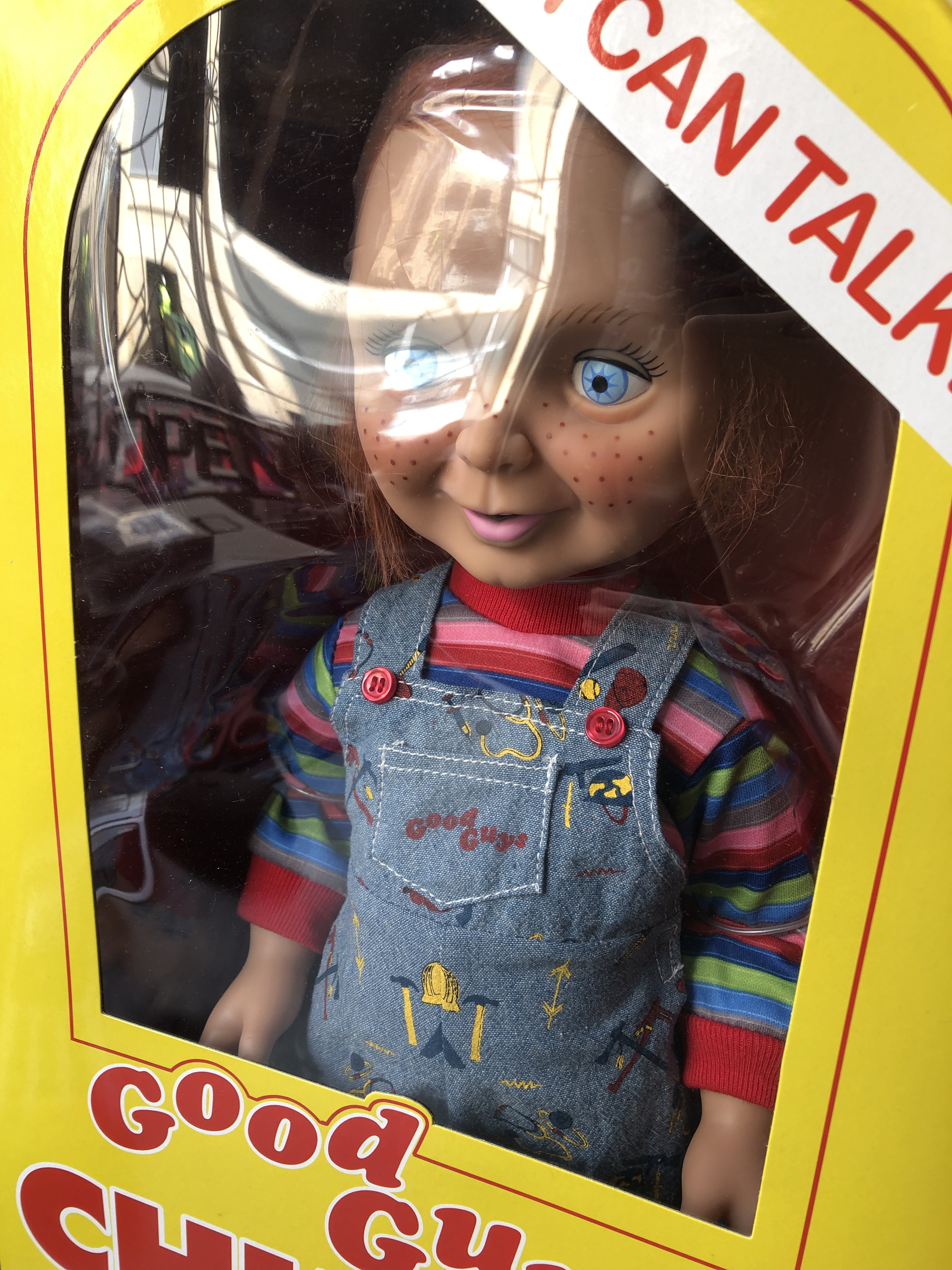 Product information
He wants you for a best friend!
Before he became possessed by the Spirit of Charles Lee Ray — a serial killer better known as "The Lakeshore Strangler" — Chucky was just a harmless Good Guys doll. His face not yet scarred, his clothes not yet bloodied, Chucky appears cheerful and ready for fun.
Just as he did in the films, Chucky speaks movie-accurate phrases when you activate the discreetly placed button on his back.
Packaged in a sturdy, collector-friendly die-cut window box inspired by the packaging seen in the films, the Good Guys 15" Chucky doll is sure to become a focal point of any Chucky collection.