 Tamagotchi Original (Various Colours)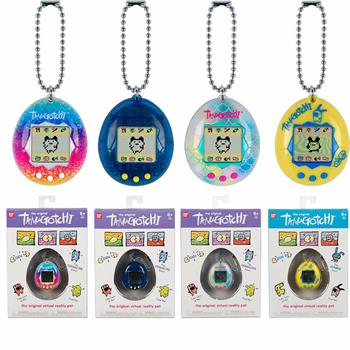 Product information
Design's may vary. One supplied at random.
Rewind to the 90s and relive your greatest childhood memory of owning (and neglecting?) your very own Tamagotchi!
The classic virtual pet is back, complete with 7 different adult forms to grow into, depending on how (and if) you raise it. Feed it, play with it, clean up after it, just like a real pet!
The type/colour of Tamagotchi that is dispatched will be random.