 Friends Chicken Glasses Pin Badge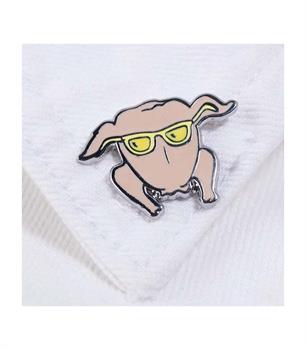 Product information
Show your love for the hit sitcom Friends and add a snippet of 90s nostalgia to your outfit with these super fun and stylish enamel pins.

Phrases include "You are my lobster", "Pivot!", "How are you?". Or you could opt for the infamous turkey, the Regina Phalange name badge or the classic, iconic, Central Perk logo.

These badges make an ideal little gift for fans of the popular sitcom.