 POP: Suicide Squad: Killer Croc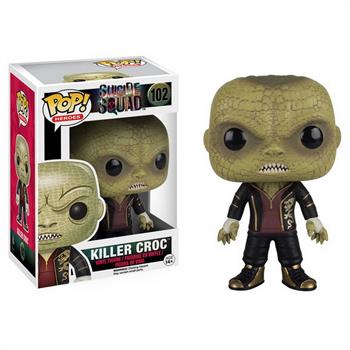 Product information
Check out this cool collectible Funko POP! Vinyl figure of Killer Croc. This highly detailed miniature looks like the character you know and love, just with a larger head and a few cartoon-like flourishes that these iconic collectibles are known for.
Our Pre Loved Funko POP! Vinyl, Dorbz & Figures all come packaged in the original window display box, in the best condition.
If you have any questions please contact us through the website using the option at the top of the home screen.
Don't forget you can also trade in your unwanted POP's! and collectables in any of our stores. For a quote just contact us through our Facebook & Instagram pages.