 Avengers (2015) Original Call Sheet + Renner Auto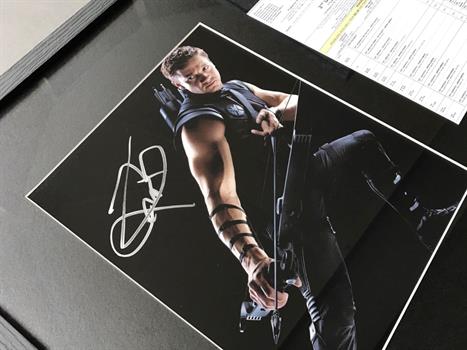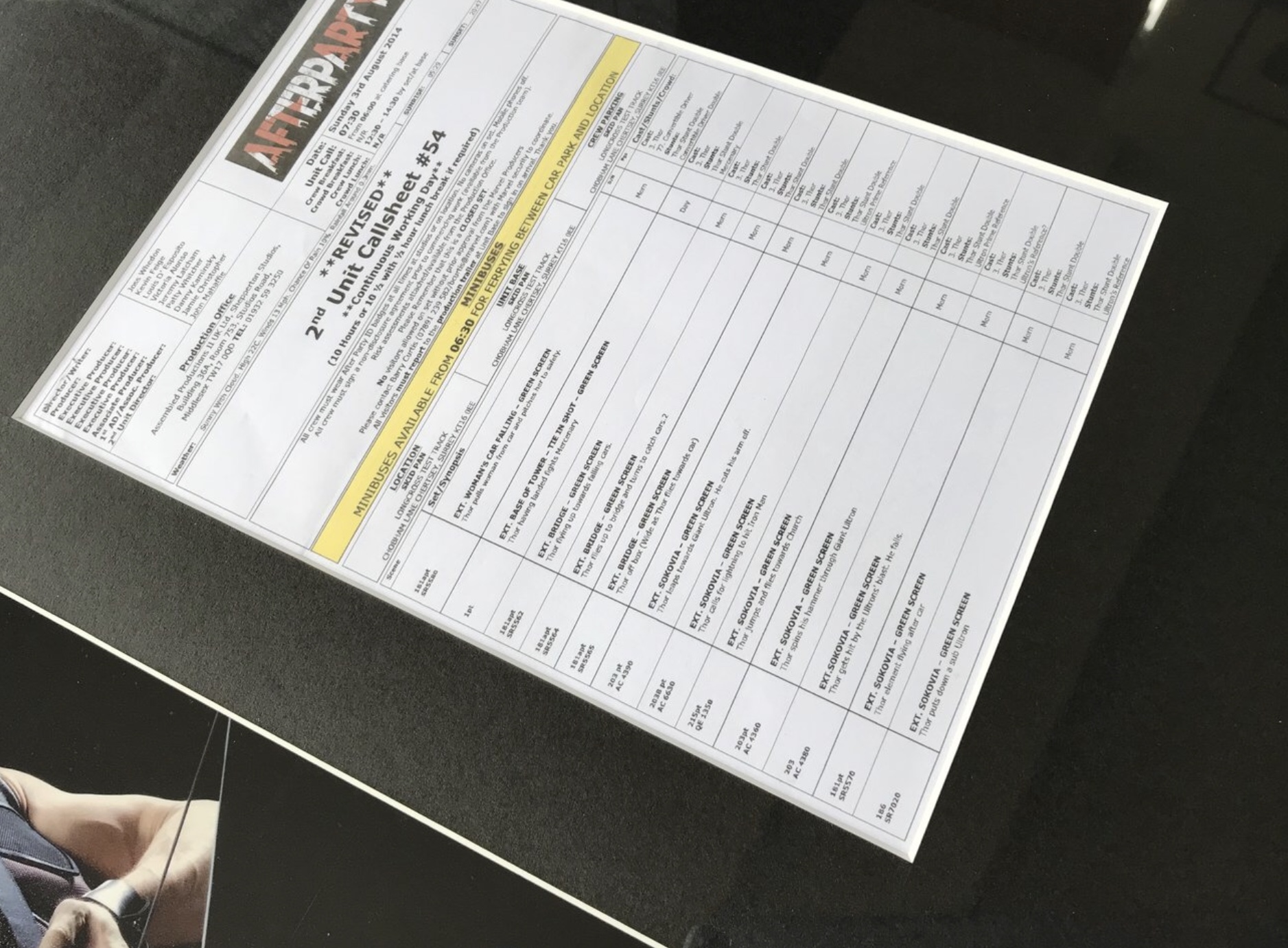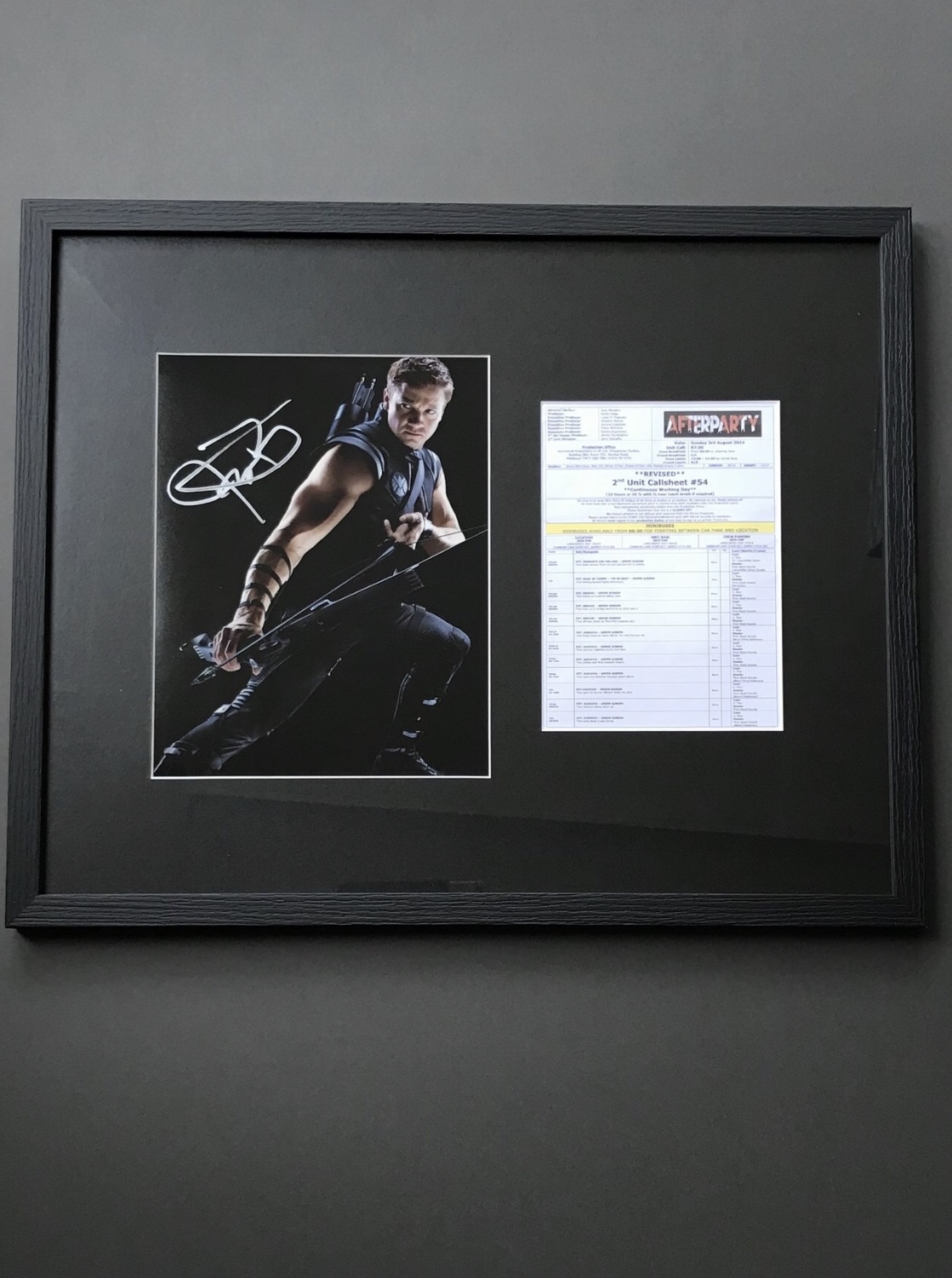 Product information
Own a piece of Marvel movie history with this Avengers Call Sheet and signed photo of Hawkeye, Jeremy Renner. You could see what Avengers had to assemble and what shoots took place on Sunday 3rd August 2014 when you own this amazing, authentic, framed piece.
Thanks to our friends at Movie Mania Online, Be More Geek is able to offer you this highly limited and collectable which comes presented in a sleek black frame adding a touch of class to an already amazing piece of movie history!
All of Movie Mania's pieces have been thoroughly researched and have been obtained from cast, crew, production companies, film studios & renowned archivists. They provide documentation which attests to the authenticity of each piece.