 Gears Of War Large Skull 23cm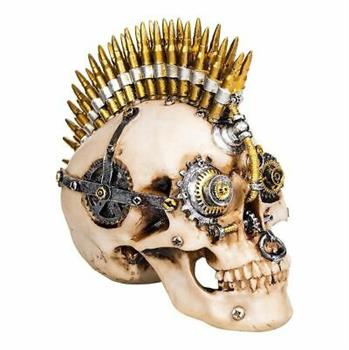 Product information
For the true connoisseur of steampunk gothic décor, there's very little that can top this incredible Gears of War Skull for a display piece.
With a mohawk of brass bullets, a series of screws and plates along the crown of the skull, and more plates and screws – not to mention an abundance of cogs, pipes and other paraphernalia – filling the eye-sockets, temples and cheek bones, this is truly the macabre decoration of a lifetime.
Made from solid resin and hand painted, you will not want to miss out on this incredible ornament, perfect for display at home or in the office, but definitely not for the faint-hearted.