 POP Animation: Sponge Bob - Patrick in Camping Gea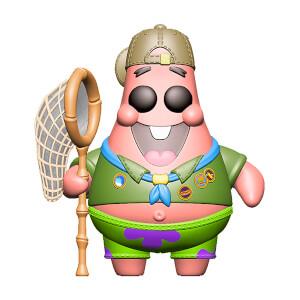 Product information
YES!! More Spongebob is what every geek needs! Available at Be More Geek! The all new Nickelodeon: Spongebob Funko Pop! Vinyl's are here! Patrick in Camping Gear is here to add to your collection!

"Who you callin' Pinhead?"
- Patrick in Camping Gear

SpongeBob and Patrick embark on an epic adventure to The Lost City of Atlantic City to bring Gary home, after SpongeBob's beloved pet snail Gary is snail-napped.

Figure measures about 3 3/4 inches tall and comes packaged in a window display box, please note images shown are artwork and final product produced may vary.
Don't forget you can also trade in your unwanted POP's! and collectables in any of our stores. For a quote just contact us through our Facebook & Instagram pages.