 DC Harley Quinn Shaped Mug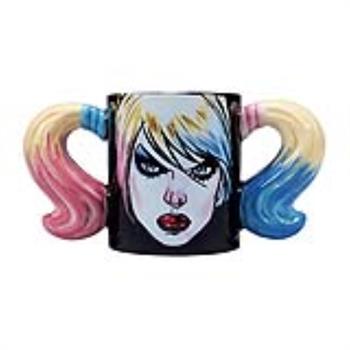 Product information
Whether you like your coffee as black and bitter as your heart or as milky as toxic-waste-bleached skin, this Harley Quinn Shaped Mug is the perfect way to enjoy it!
On the front of the mug is an image of Harley Quinn herself, with her pigtails functioning as handles. On the back of this mug are the words, 'Love Stinks', because loving the Joker can be about as easy as robbing a Gotham bank under Batman's pointy nose.
So, if you're a bit of a caf-fiend, order this DC Harley Quinn mug now!