 Star Wars C-3PO Hand Sanitizer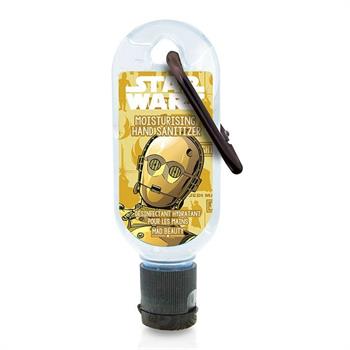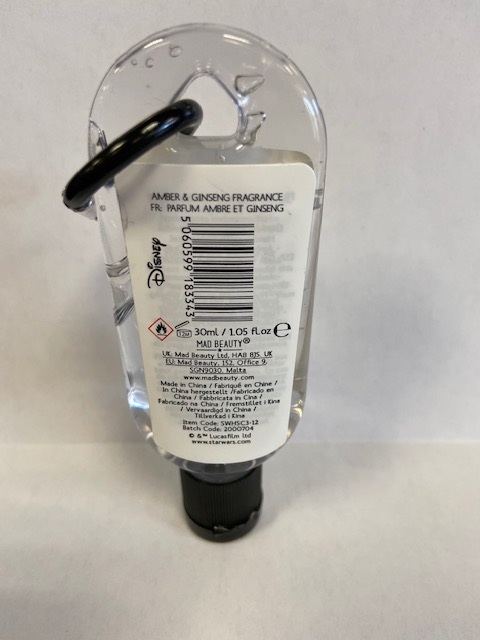 Product information
A long long time ago in a galaxy far away… well Edgeware 2019... a powerful new Star Wars range was created...
Introducing our new Clip & Clean Star Wars Gel Sanitizers part of our bestselling Star Wars gifting range... Non sticky and moisturising protection.
Darth Vader, Chewbacca, Yoda & C3PO sanitizers will destroy germs (99% anyway with our secret formula) & keep them at bay.
Features
Flip top bottle with carabiner clip simply attach onto bags, rucksacks or belts for clean hands on the go!
Chewbacca – Coconut, to bring out your inner Wookie
Darth Vader - Black tea, the force is dark with this one
Yoda – Cedarwood & Lime smell delicious you will
C3PO – Amber & Ginseng, to keep you safe in the galaxy
Small travel sized tubes of moisturising sanitizer Gel ( 30 ml )
These sanitizers contain 62% Ethyl Alcohol ( Alcohol denat )
Fully compliant with EU regulations