 Stormbreaker Bottle Opener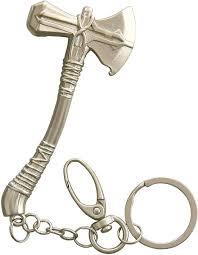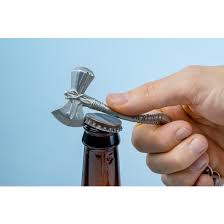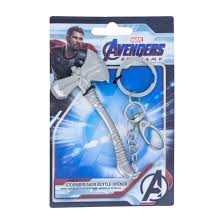 Product information
When you are taking on a serious task like opening a bottle, embrace the power of Thor's iconic weapon Stormbreaker as you use this officially licensed metal bottle opener.
However, not only is this an awesome bottle opener it also has a chain and large circular key ring so you can attach your keys to keep them safe and all in one place. Which means, wherever your keys go, you will also have a handy bottle opener with you too!
Collectors of all things Marvel will love this replica of Thor's Stormbreaker which they can use to decorate every aspect of their life by attaching it to bags, backpacks, clothing and more. It makes a thoughtful, practical gift for fans of Avengers: Endgame and the Marvel universe. Metal bottle opener shaped like Thor's iconic weapon; Stormbreaker on a chain with a euro hook slot.