 Super Mario Starter Lego Set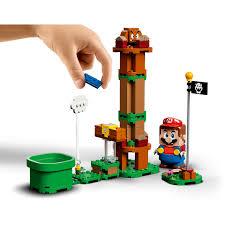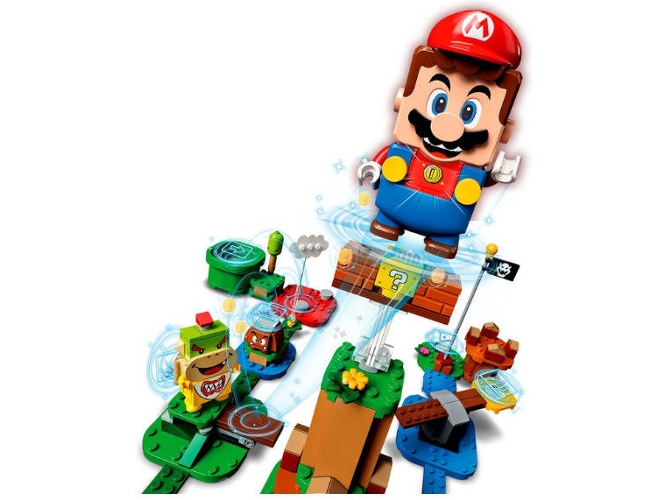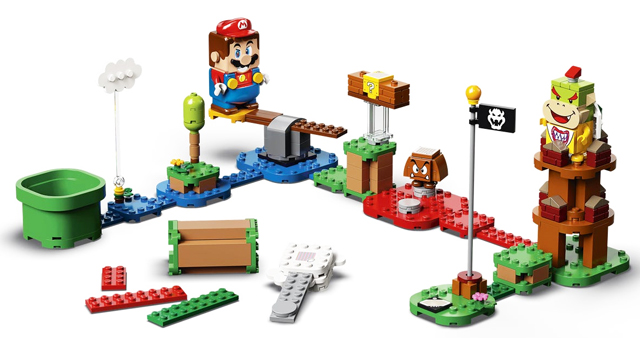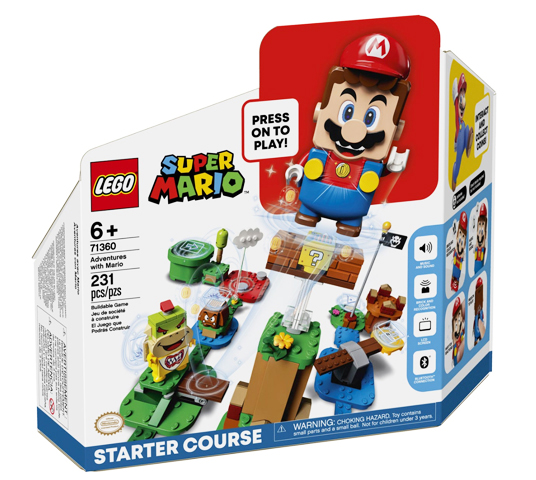 Product information
The set features a LEGO Mario™ figure that gives instant expressive responses via the LCD screens and speaker. Players earn virtual coins moving LEGO Mario from the Start Pipe to the Goal Pole via spinning and cloud platforms, the ? Block, and super battles with the Goomba and Bowser Jr. toy figures. Rearrange the bricks to create new levels to master. Kids can team up with their favorite character in the real world with this LEGO® Super Mario™ Adventures with Mario Starter Course (71360). A free LEGO Super Mario app is available for enhanced play with this gift toy for kids. It has zoom and rotate viewing tools to make building easier, suggests other creative ways to build and play, and is a safe forum to share ideas with friends. For a list of compatible Android and iOS devices, visit LEGO.com/devicecheck. Rearrange the Starter Course and combine with LEGO® Super Mario™ Expansion Sets to create more challenging levels and games to play with and against friends. Contains 231 pieces.
All of our Pre Loved collectables all come packaged in the original window display box, in the best condition. This set has never been opened from new.
If you have any questions please contact us through the website using the option at the top of the home screen.
Don't forget you can also trade in your unwanted POP's! and collectables in any of our stores. For a quote just contact us through our Facebook & Instagram pages.