 Friends Sofa Bath Fizzers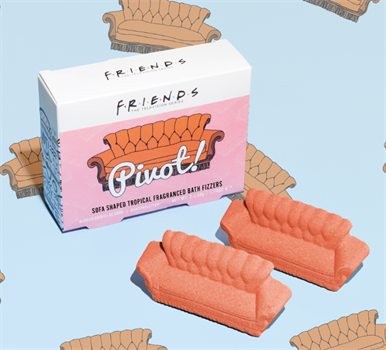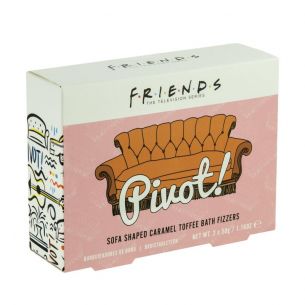 Product information
This pair of tropical scented bath fizzers are perfect for those evenings devoted entirely to revisiting Friends, one of the most popular TV shows of all time. This pair of sofa shaped bath fizzers will remind you of the episode where Ross, with Rachel and Chandler's help, got his new sofa stuck between landings.

Packed in a full-colour gift box this pair of Friends Tropical Scented Sofa Shaped Bath Fizzers make a great gift for any friend, family member or colleague, especially if they are a fan of this iconic television comedy series. Each sofa weighs 50g (1.8 oz).

To use place in your bath and let the sofa fizz away. This will release the delicious tropical fragrance, a fresh scent with sweet, fruity notes. The inviting aroma will stimulate your senses as you relax and unwind. Suitable for all skin types.

Friends The Television Series ran for 10 seasons from 1994 to 2004. The show revolved around six friends in their 20s and 30s who lived in Manhattan, New York City, becoming one of the most loved television shows of all time. Friends is instantly recognisable to millions of people across the world and remains hugely popular among fans of all ages.