 Pokemon 4.5" Battle Feature Snorlax Figure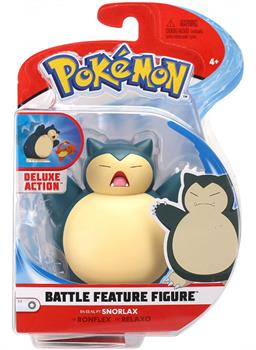 Product information
Wake up Snorlax with this awesome Pokemon Battle Feature Figure. Get your new Pokémon 4.5" figures with deluxe action and features! Now you can perform your favourite Pokémon moves just like in the animated series! Many styles to collect each featuring realistic actions such as gripping, rolling or launching!
If you have any questions please contact us through the website using the option at the top of the home screen.
Don't forget you can also trade in your unwanted POP's! and collectables in any of our stores. For a quote just contact us through our Facebook & Instagram pages.