 Pokemon Battle Fig - Wartortle, Pikachu & Cubone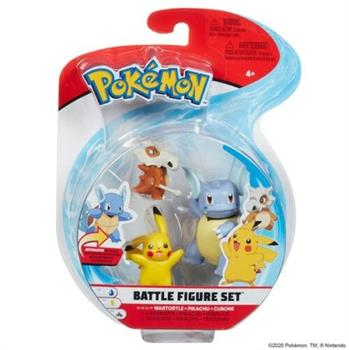 Product information
Pokémon 2" and 3" figures are ready for action! Your 2" figures look ready for battle while your 3" figures give realistic articulation so you can replicate some of your favourite moves! All figures are true to their Pokémon scale. This wave includes fan favourites and powerful fighters.
If you have any questions please contact us through the website using the option at the top of the home screen.
Don't forget you can also trade in your unwanted POP's! and collectables in any of our stores. For a quote just contact us through our Facebook & Instagram pages.