 PEZ Dispenser Marvel (Assorted) + 2 Pex Packs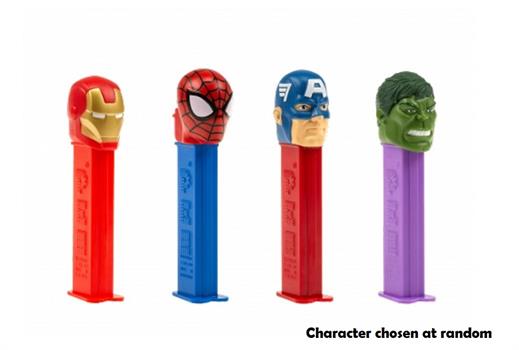 Product information
Marvel fans will love these Pez Candy & Dispenser Impulse Packs, each pack contains: 1 dispenser & 2 individually wrapped tubes of Pez refill sweets.
The colourful PEZ dispensers with the many different faces have been a huge hit since 1962, taking the world by storm ever since.
Character will be chosen at random when purchased.