 Jurassic Park Metal Entrance Gates 24K Gold Ticket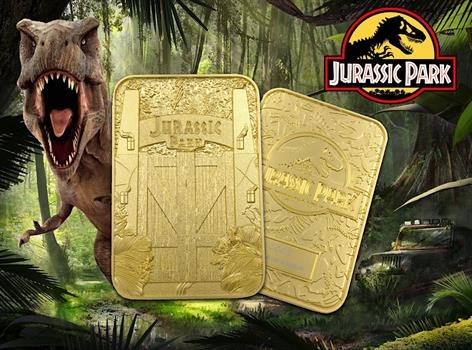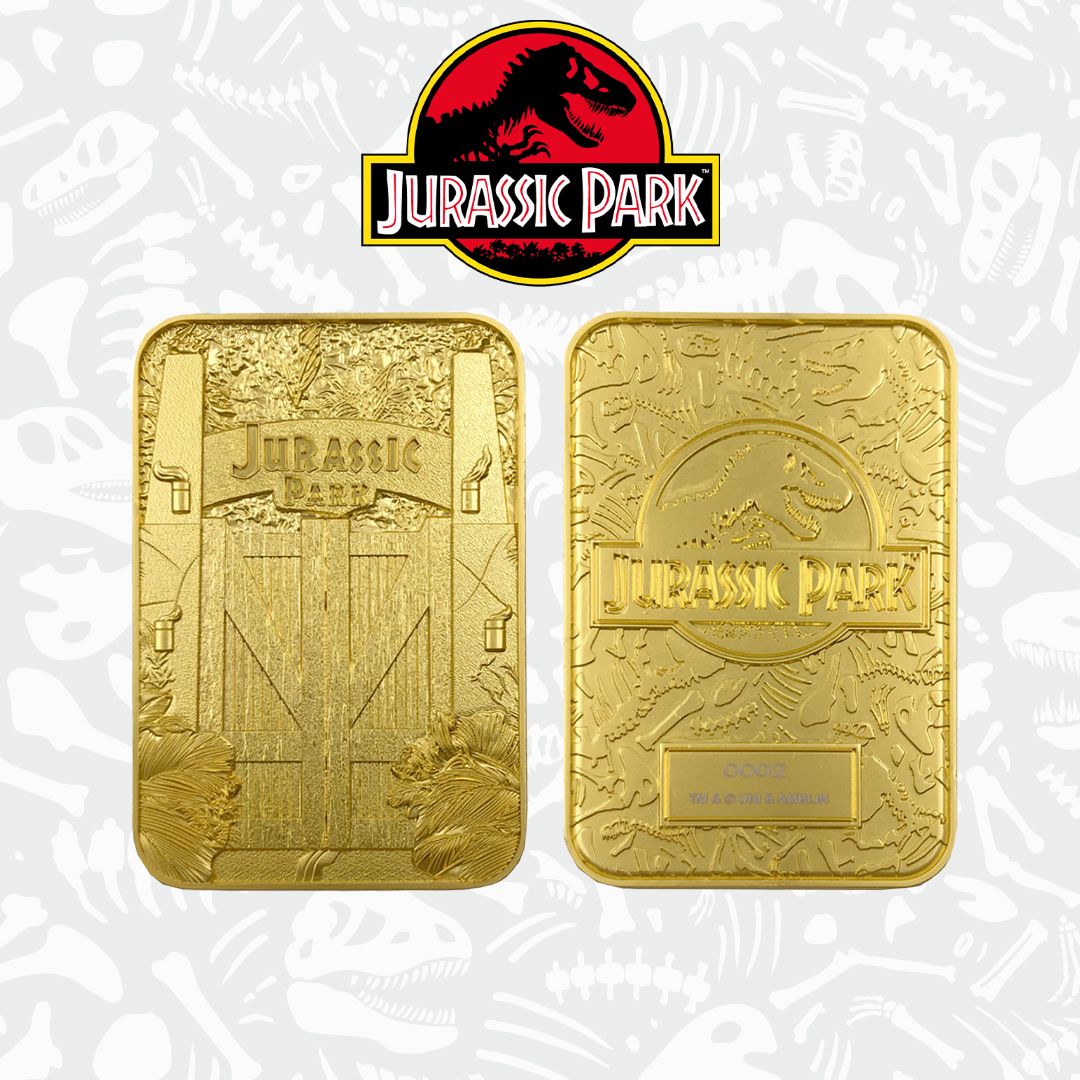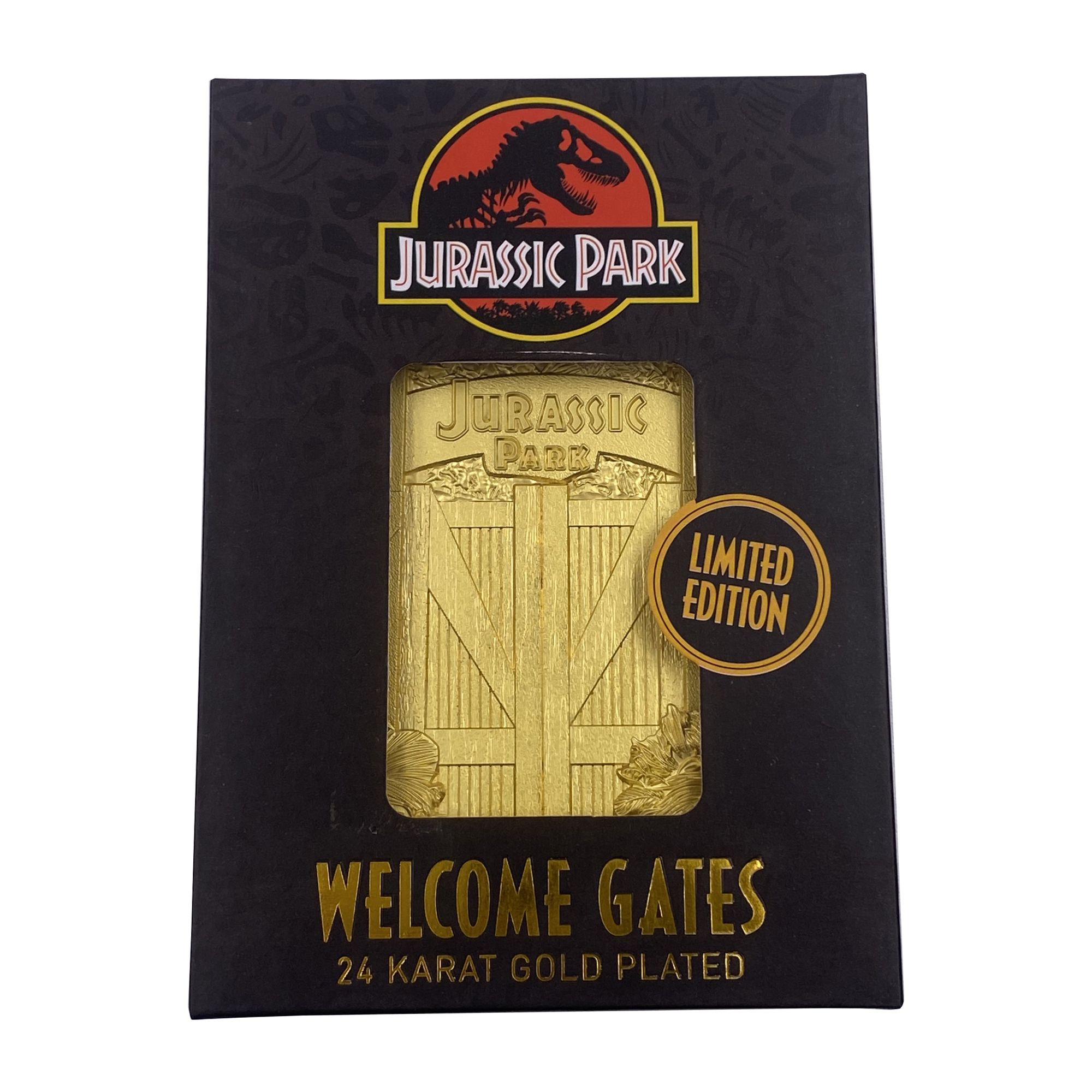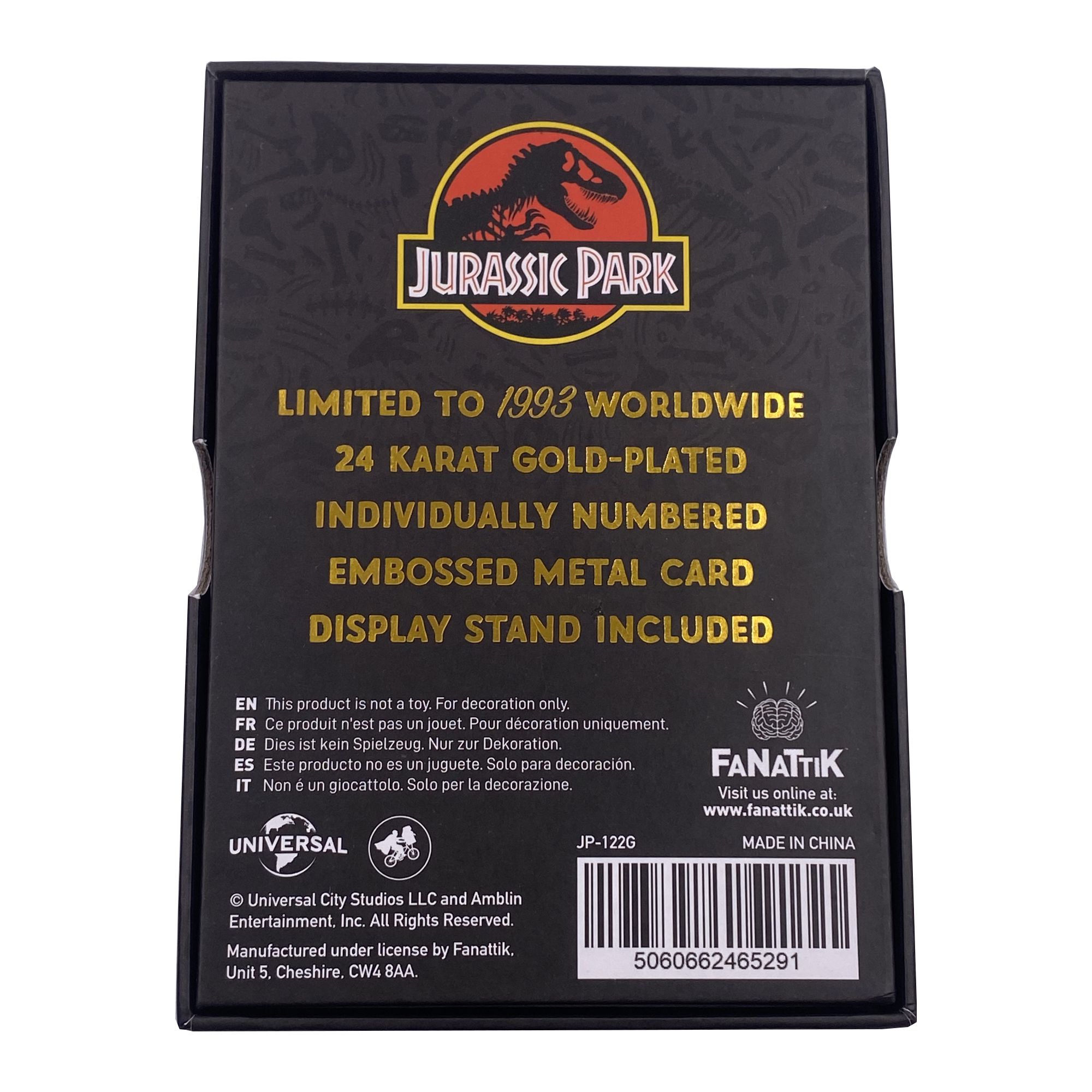 Product information
We are super proud to present this amazing Jurassic Park Metal Entrance Gates 24K Gold Ticket.
Discover this superb ingot representing the gates to the iconic Jurassic Park! It is made of 24k gold-plated metal and is limited to 1993 pieces worldwide!
- Limited to 1,993 copies worldwide, this highly detailed metal ingot is 24k gold-plated, individually numbered, embossed on both sides and supplied with a display stand.
- Packaged in a window box, park entrance door on the front and logo and bone design on the back.
- Dimensions 9.1 x 2.5 x 12.5cm. Weight 110 grams.