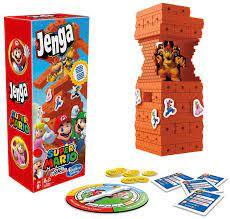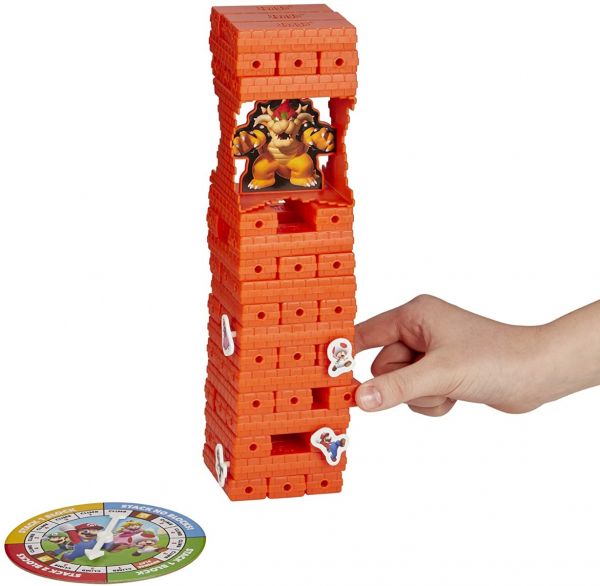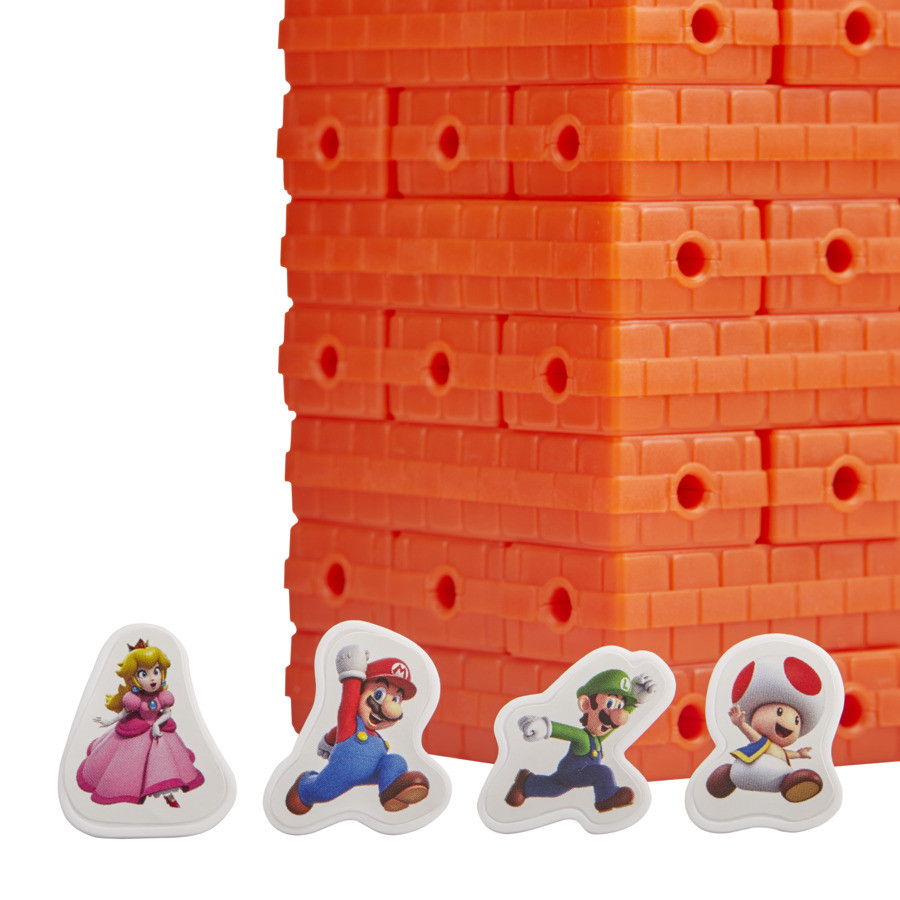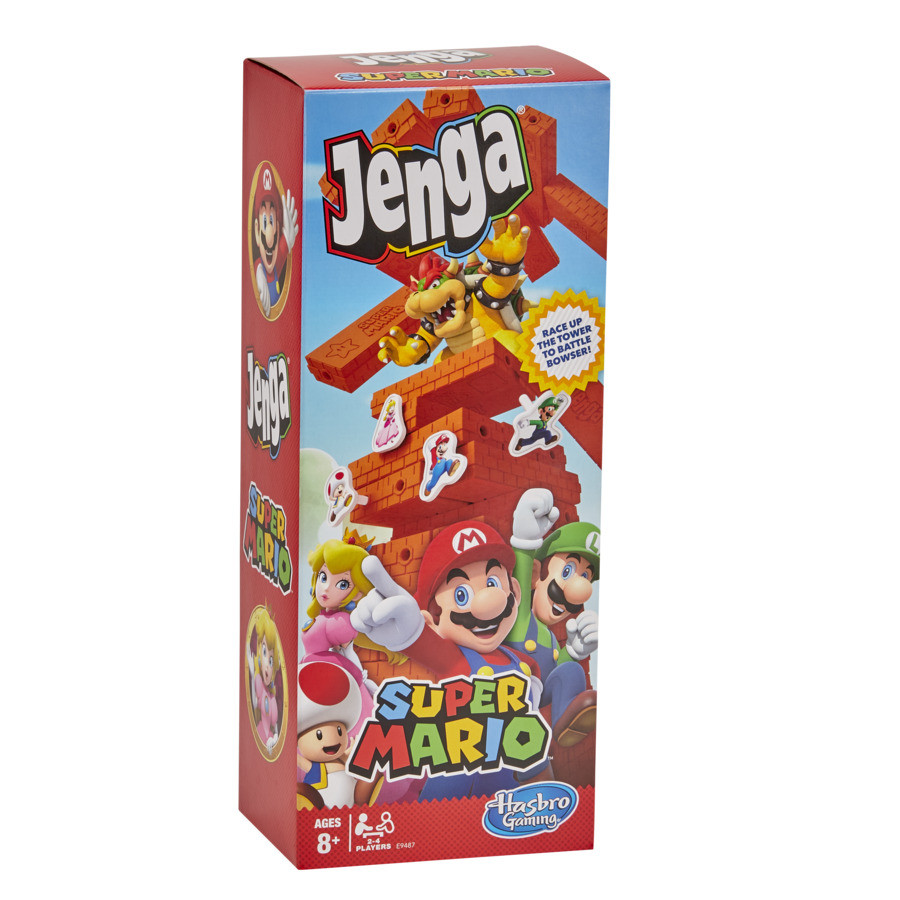 Product information
Inspired by the beloved Super Mario video games, the Jenga: Super Mario Edition game has players racing up the tower as Mario, Luigi, Peach, or Toad. Players earn points by collecting coins as they stack, steal, climb, and defeat Bowser. But watch outif the tower falls on a player's turn, they'll lose coins and it's game over. Spin the spinner to find out the next move: How many layers to climb, how many blocks to remove and stack, whether to collect coins, or whether the game will reverse directions.
It's an exciting Jenga game with artwork, themes, and characters inspired by the popular Super Mario video games.
Spin the spinner to determine the number of blocks to stack, how many layers your Super Mario character must climb, or whether to reverse play or collect coins.
Players move their pegs up and their opponents' pegs down as they remove and stack blocks. But if the tower falls as they climb or stack, they lose coins and the game ends.
Race up to the top of the Jenga tower to battle and defeat Bowser! All players add up their points at the end of the game and the highest score wins.
Jenga: Super Mario Edition game is a fun and challenging game for Super Mario fans! It makes a great birthday or holiday gift for gamers and Super Mario fans, ages 8 and up.