 Marvel Sound Effects Machine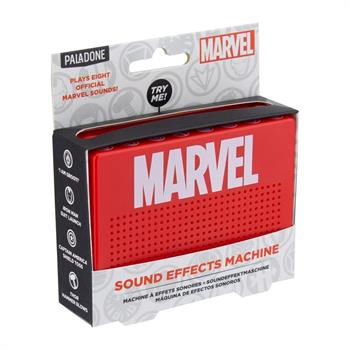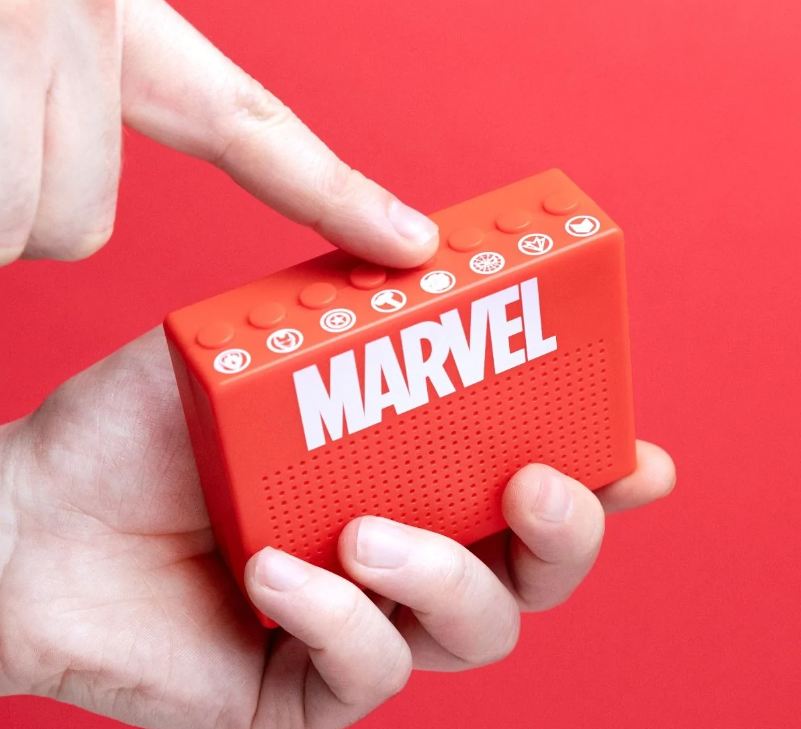 Product information
The Marvel Sound Effects Machine plays eight official signature character sounds associated with Groot, Iron Man, Captain America, Thor, Hulk, Spider-Man, Hawkeye, and Falcon. Perfect for bringing comic book action to life.

Standing 7.7cm (3 inches) tall the Marvel Sound Effects Machine is supplied in a branded, open-fronted, hanging gift box with a euro hook slot. It makes the perfect present for any fan of Marvel, comic books, or superheroes whatever the occasion. Powered by 2x AAA batteries (included) this sound effects machine will provide hours of entertainment, plus collectors of officially licensed Marvel merchandise will welcome this unique item into their collection of memorabilia.

MIGHTY SOUND OF MARVEL: Next time you are reading one of the many Marvel comic books, bring the superhero action to life with this amazing Marvel Sound Effects Machine.
SIGNATURE SOUNDS: The Marvel Sound Effects Machine plays eight official Marvel sounds. Choose from adolescent Groot saying "I am Groot", Iron Man's launch sound, Captain America's shield toss, the sound of Thor's hammer, Hulk's smash, the Spider-Man web sound, Hawkeye's arrow shot, or the darts from Falcon's wings.