 Piggy Zompiggy Mystery Head Bundle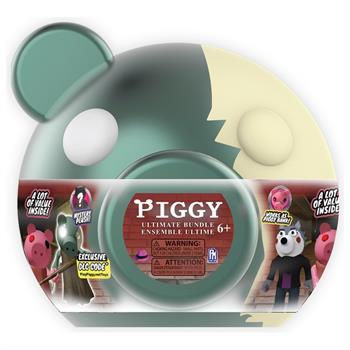 Product information
Discover a treasure trove of exciting Piggy goodies with the Zompiggy Head Bundle, from the hit game Piggy. Collect EXCLUSIVE items, including 2 Action Figures, Plush, Cosplay Props, a Poster, and Stickers! Zompiggy Head Bundle case doubles as a piggy bank!
Contents: One large Piggy Head Bundle contains 2 action figures, plush, cosplay props, a poster, and stickers
Doubles as a piggy bank!
Includes DLC Code that can be used to unlock exclusive virtual items, like Badges, Piggy Tokens, and Skins