 POP Marvel: Fantastic Four - Human Torch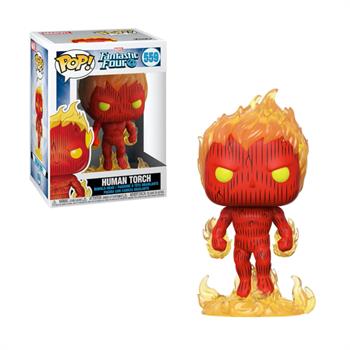 Product information
Round out the collection with Pop! Mister Fantastic, Pop! Invisible Woman, Pop! Human Torch, Pop! Thing, Pop! Mole Man, Pop! Doctor Doom, Pop! Silver Surfer, Pop! H.E.R.B.I.E., Pop! Super-Skrull and Pop! Galactus.
Our Pre Loved Funko POP! Vinyl & Dorbz Figures come packaged in the original window display box, in the best condition.
If you have any questions please contact us through the website using the option at the top of the home screen.
Don't forget you can also trade in your unwanted POP's! and collectables in any of our stores. For a quote just contact us through our Facebook & Instagram pages.