 POP: Marvel Eternals: Thena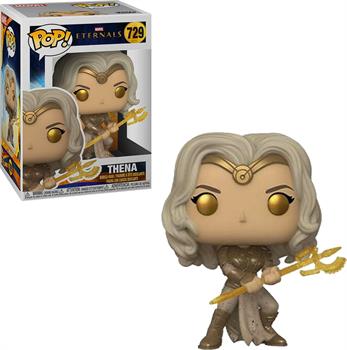 Product information
The Eternals are an alien race created a million years ago by the Celestials, they are an immortal race who were placed on earth to protect humanity from the Deviants and ordered never to interfere in any natural disasters and war that did not involve the Deviants.

Thena is a member of the Eternals. Created by the Celestials in the World Forge, Thena was sent to Centuri-Six and progress the planet's societal development.

This Marvel Eternals Thena Funko Pop! Vinyl comes packaged in a window display box and measures approximately 3-3/4 inches tall.